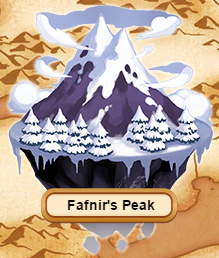 Fafnir's Peak
was first introduced during the Winter 2k15 event, and is the eighth
venue
on the map.
 Quick Synopsis[1]
Level 1 - 50 Kins can be found here.
Possible rewards: Kineggs, Potions, Gold, RIGs
Possible RIGs to obtain:

A Picture for the Wall
Bitter Frost
Bizzaro Gate
Dandelion Express
Fallen Star
Festive Pinata
Frosty Delight
Frozen Repose
Good Luck O-mikuji
Little Green Vial
Magical Guide for Spells
Make a Wish Upon a Star
May's First Gift
Sakura Fishing Hole
Storybook Nostaliga
Summer Fireworks
The Great Big Sapphire Blender
The Old Ice Fishing Hole
Village Of Faeries
Winged Box
Winter Regalia
Winter Trunk
Woodland Wonderland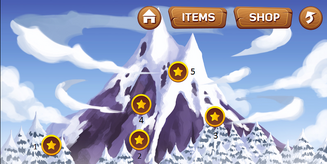 Stage 1
Stage 2
Stage 3
Stage 4
Stage 5
References
Ad blocker interference detected!
Wikia is a free-to-use site that makes money from advertising. We have a modified experience for viewers using ad blockers

Wikia is not accessible if you've made further modifications. Remove the custom ad blocker rule(s) and the page will load as expected.